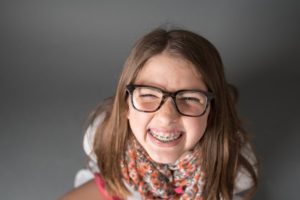 If your child has crooked baby teeth, you might be wondering if this is something that can be addressed with the help of orthodontics; fortunately, it can! With the help of your pediatric orthodontist, phase 1 orthodontics can be utilized to guide your little one's baby teeth into an optimal position that sets their future smile up for success. Keep reading to learn a little more about what goes into this process, along with some of the notable benefits.
Breaking Down Phase 1 Orthodontics
Sometimes, issues that might need to be resolved with orthodontics are easier to correct if they're detected early on, which is where phase 1 orthodontics comes into play! This treatment helps to prevent serious problems later on in life and gives orthodontists a great deal of control over where permanent teeth come in.
In many cases, phase 1 orthodontics can be used to address issues in baby teeth such as:
Crooked or protruding teeth
Spaces or gaps between teeth
Bite problems like an open bite, crossbite, or deep bite
Jaw disproportion
Poor dental habits such as thumb-sucking or tongue pushing
Advantages of Phase 1 Orthodontics
There are several benefits of phase 1 orthodontics that your child will gain access to upon undergoing and completing treatment, including:
Improves oral functionality when it comes to talking, eating, and breathing
Provides space for the future adult teeth to erupt
Prevents future orthodontic issues such as overcrowding and bite misalignment
Lowers the risk of damage or breakage to protruding front teeth
Improved appearance
If your child is dealing with bite or alignment issues, you should know that baby teeth and adult teeth alike can be treated with the help of phase 1 orthodontics; and by doing so, you're setting your child up for great future oral health and a straight, dazzling set of pearly whites. Even if your child doesn't end up needing orthodontic treatment, a consultation will help you're their provider discover how they can help your little one in the future!
About Milton Orthodontics
Dr. Dennis Sherman and Dr. Ben Smith lead our team here at Milton Orthodontics, and we couldn't be more thrilled to have their level of experience when it comes to assisting patients with their oral health. We're pleased to offer a wide range of services including pediatric orthodontics! If you have any questions about the article or you'd like to arrange a visit for your little one, you can contact us online or by phone for further assistance: (617) 209-6980.