Pediatric Orthodontics – Milton, MA
Prepare Your Child for Years of Smiling Today
Putting off your child's orthodontic treatment until later could ultimately result in a higher cost and painful oral health problems. Why take a chance with their precious smiles? We recommend that you call Milton Orthodontics for an appointment once your little one is around the age of seven, which is the point where orthodontic issues will be easier to detect and treat as needed. Since the teeth are still developing, they're more receptive to the required changes. Thus, you'll save your child a lot of time by taking them to see Dr. Sherman now and potentially avoiding the need for a more complex orthodontic treatment thanks to pediatric orthodontics at our Milton, MA orthodontic office.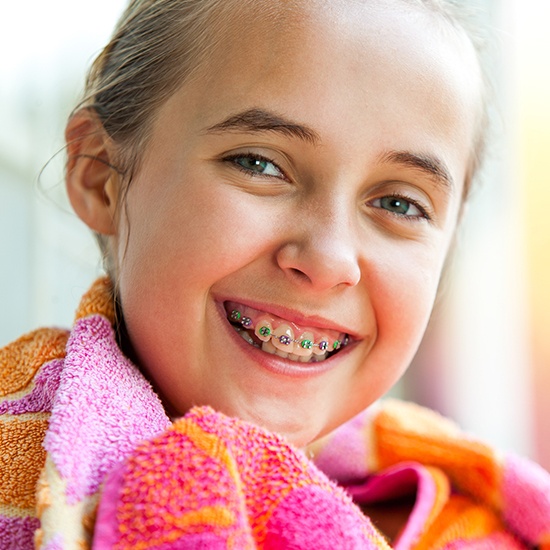 What Exactly is Pediatric Orthodontics?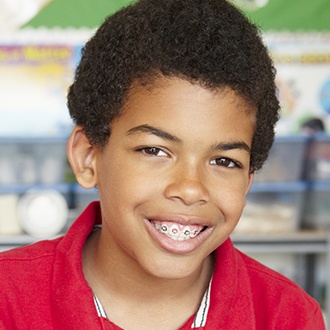 Around the age of seven, we can find warning signs of a number of issues in your child's mouth, including overcrowding, misalignment, and uneven bites; we can also identify non-nutritive habits such as thumb-sucking that could affect development if left alone for too long. Pediatric treatments are meant to help your child avoid the long-term consequences of these issues so that their adult teeth erupt properly when the time comes. Thus, bringing your child to our orthodontic office now could give you peace of mind for years to come.
Types of Pediatric Orthodontic Treatments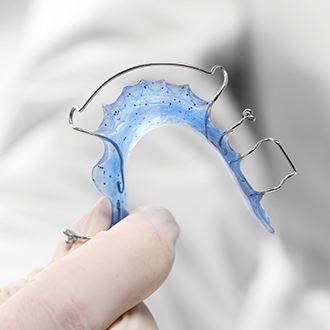 Your child might need a headgear, an expansion appliance, a specialized retainer, or a space maintainer depending on their unique needs. Each device is meant to address a very specific concern. Sometimes limited phase braces or braces worn for a fraction of the usual amount of time could be used. Generally speaking, you can expect a pediatric treatment to be much shorter than traditional orthodontics. The process typically takes about 9 to 12 months since the teeth are more susceptible to the forces used to make the adjustments.
Benefits of Pediatric Orthodontic Treatment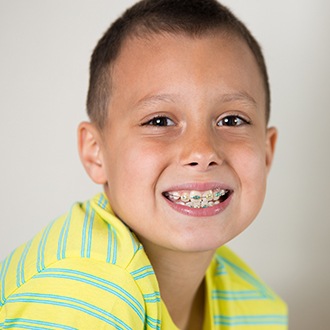 With early intervention, we can make sure that there's room in the mouth for the permanent teeth to erupt, thus reducing the risk that they could be come impacted (in other words, trapped under the gums). Also, your child's overall development will improve, which in turn lets them avoid speech impediments and problems with the alignment of their bite. Also, visiting an orthodontist early in life makes it much easier to deal with thumb-sucking, tongue thrusting, and other habits that your child needs to move past as soon as they can. Over the long term, your little one will greatly enjoy the benefits of a straighter, dazzling smile.