Orthodontic Emergencies – Milton, MA
Effective Care in Times of Crisis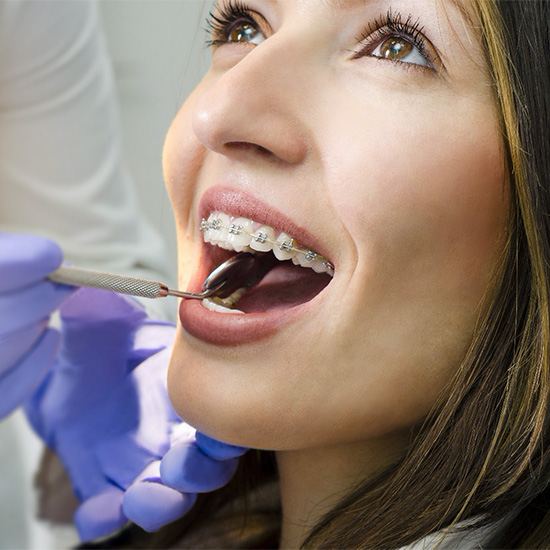 If you have traditional metal braces, clear aligners, or are wearing another form of orthodontics, you'll want to have an orthodontist in Milton, MA who you can trust to provide timely care should you experience an emergency. From broken brackets and loose wires to intense pain and a swallowed piece of an appliance, these are common problems that can occur while wearing braces. At Milton Orthodontics, Dr. Sherman and his team understand these instances are not what you envision when beginning treatment, and they are ready to jump into action should a situation arise. To learn more about what you can do to mitigate these problems at home while waiting to see our team, review the following information and contact us should you experience orthodontic emergencies in Milton, MA.
How to Handle Common Orthodontic Emergencies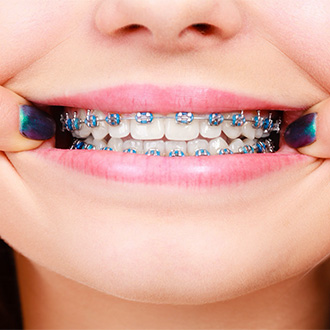 No matter where you are, an orthodontic emergency can occur. Even if you are properly cleaning and maintaining your teeth and appliances as well as avoiding habits and foods that can potentially delay your treatment and damage your smile, unexpected events are not out of the question. Fortunately, there are ways you can handle these common situations at home until you can reach our orthodontic office:
Broken/Loose Brackets
Should one or more of your brackets break or become loose, you won't need to worry so much about the pain as you will the potential delay in treatment. Avoiding necessary care can add significant time to your overall treatment plan. By addressing this problem swiftly and alerting our orthodontic office, you can make sure your smile stays on track.
If a bracket breaks off completely, retrieve it and bring it with you to your appointment. If it remains partially attached but is irritating the soft oral tissues of your mouth, use dental wax to cover the loose bracket in the meantime.
Poking Wire
Orthodontic wax will become your best friend should you have a poking wire. You may begin to feel irritation to your cheeks, lips or tongue when dealing with this type of orthodontic emergency. Fortunately, you can use a pencil eraser or Q-tip to push the wire back into place and/or cover it in wax to protect your soft tissues until you reach our orthodontic office.
Broken Retainer
A retainer is a necessary component of any successful orthodontic treatment. It helps to keep your teeth in their new position until they become fixed into place. Otherwise, you are at risk of sabotaging your entire treatment by refusing your wear your retainer because your teeth can shift back into their original position. Should you discover this important appliance is broken, you'll need to contact our orthodontic office as soon as possible to have another one created. If possible, we will try to repair it.
Tooth Pain
No matter the type of braces you are wearing, some discomfort is normal. Your teeth are shifting, which will cause there to be soreness and pain at various points throughout your treatment. However, should you develop a toothache or more serious oral pain, you'll want to try rinsing your mouth with warm salt water before gently flossing around the problem tooth to ensure there is nothing lodged between your teeth that is causing the discomfort. If you cannot find anything and the pain continues, our team will need to examine your oral cavity to determine the underlying problem.
How to Prevent Orthodontic Emergencies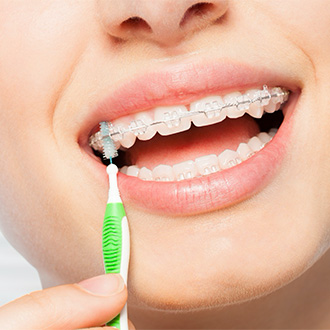 Knowing you have a trusted orthodontic ready to help in your time of need is reassuring; however, it is even better if you know how to prevent these common orthodontic emergencies in the first place. To do this, you'll need to:
Maintain good oral hygiene by brushing your teeth twice a day for two minutes as well as flossing daily and using mouthwash to rinse away any remnants.
Limit your intake of sugars and starches to minimize the potential risk for tooth decay and gum disease.
Cease bad habits that can damage your teeth and appliances (i.e., smoking, eating ice, chewing on pens and pencils, nail-biting).
Never use your teeth as tools to open packages and containers.
Avoid eating hard foods that can damage your braces (i.e., hard candy, hard bread, hard fruits and vegetables).
Keep your follow-up appointments with Milton Orthodontics to ensure your braces are in good condition.
Wear a custom-made mouthguard while playing sports.