Orthodontic Services – Milton, MA
One Stop for Straighter Smiles
Getting braces or another type of orthodontic care should not be complicated. Dr. Sherman believes that the process of guiding your child's oral development or straightening your own teeth should be as straightforward as possible. That's why at Milton Orthodontics, no matter what kind of treatment you need – traditional braces, clear or ceramic braces, adults orthodontics, Invisalign, dentofacial orthopedics, or urgent emergency orthodontic care – we'll always be ready to answer your questions and help you complete the treatment as efficiently as possible. Keep reading to learn more about orthodontic services in Milton, MA.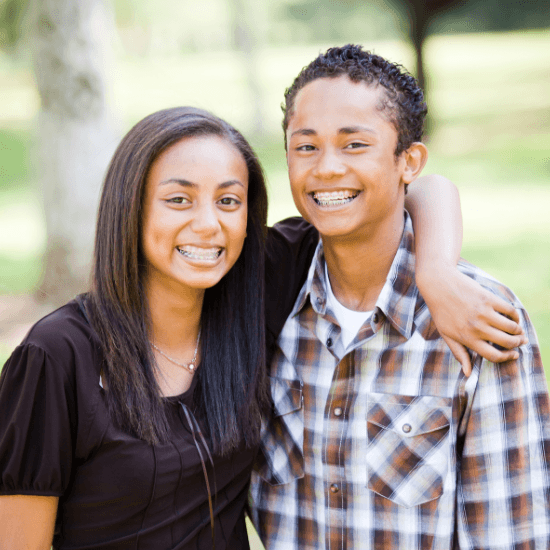 Traditional Braces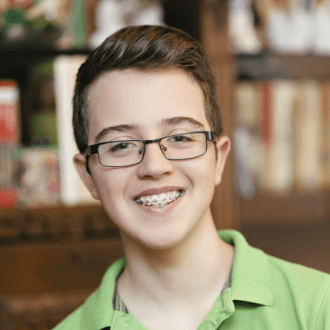 Do you have a severe underbite or overbite? Are there numerous sizable gaps in your front teeth? Is your smile significantly crooked or crowded? When it comes to complex cases, traditional braces are generally the most reliable solution available. A special wire attached to a number of metal brackets gradually pushes the teeth towards their desired positions; this includes the back teeth, which generally need especially close attention when correcting a severe complication.
Learn About Traditional Braces
Invisalign Clear Aligners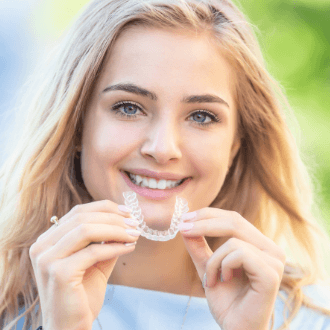 Teens and adults might have the chance to avoid braces entirely and instead enjoy a more convenient, highly discreet type of treatment called Invisalign. Over the course of about 12 to 18 months, you'll wear a series of clear plastic aligners. The aligners come in pairs that are worn for most of the day (at least 20 to 22 hours); they're traded out for new ones every two weeks or so. You don't have to give up your favorite foods with Invisalign since the trays can be taken out of your mouth before a meal. Remember to ask about Invisalign if you have a mild to moderate orthodontic issue.
Clear & Ceramic Braces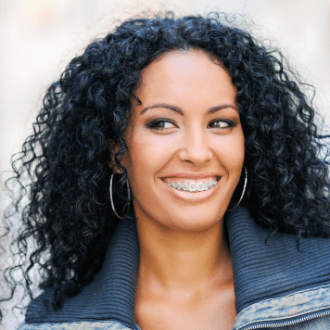 What if you have an issue that only braces can resolve but don't want an orthodontic treatment that stands out? Nowadays, it's possible to help your braces blend in by making them out of tooth-colored ceramics and/or transparent materials. Both the brackets and the wires will be made in a way that doesn't detract from the appearance of your grin. Of course, more complex cases might require braces made from flexible metal. We can figure out whether you're a candidate for clear/ceramic braces during your consultation.
Pediatric Orthodontics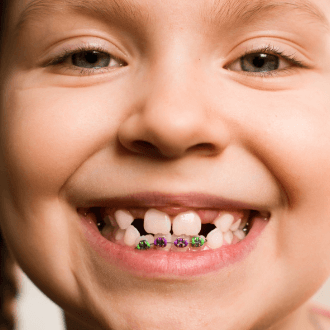 Children are normally ready to begin orthodontic treatment between the ages of six and nine, which is when most of the baby teeth have already appeared. Pediatric orthodontic treatment is meant to guide the development of the jaw, improve the relationship between the upper and lower jaws, and give the permanent teeth room to erupt safely in the future. Ask Dr. Sherman about expanders, growth appliances, and partial braces that will prepare your little one's mouth for the permanent teeth meant to last the rest of their lives.
Learn About Pediatric Orthodontics
Adult Orthodontics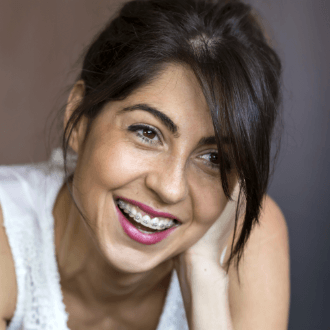 Plenty of adults are ready to call the orthodontist's office when it comes to their children, but many may not realize that they could benefit from treatment themselves! Milton Orthodontics wants you to enjoy a healthy smile well into the future, and as such we're pleased to offer braces, Invisalign, and other options to correct the orthodontic issues that you've never had the chance to correct all these years. Not sure which kind of service would be best for you? Feel free to ask us for a consultation!
Learn About Adult Orthodontics
Orthodontic Appliances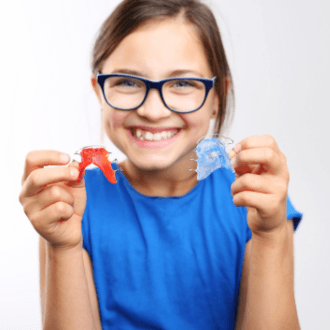 An orthodontic appliance often refers to both removable and fixed retainers. You'll receive one of these devices after your braces have been removed. They're necessary because the teeth could still relapse and become crooked again even after an orthodontic treatment is complete; a retainer will prevent you from losing all that hard work! There are other types of appliances that we might recommend as well, such as expanders that children might wear to widen the hard palates in their mouths to make room for permanent teeth.
Learn About Orthodontic Appliances
Dentofacial Orthopedics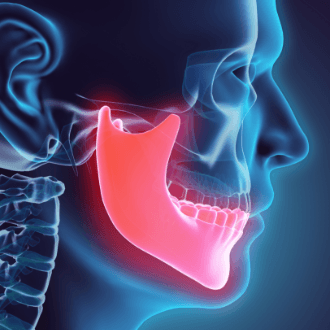 You might not have heard of dentofacial orthopedics, but it could be an extremely important service for your children. The treatment focuses on guiding facial growth and development by making sure the facial bones grow properly. This helps ensure that the teeth and jaws remain properly aligned as your son or daughter grows older, thus preventing severe complications that could lead to pain and other oral health issues. Dentofacial orthopedics often involves the use of a palate expander, lower jaw expander, or headgear.
Learn About Dentofacial Orthopedics
Emergency Orthodontist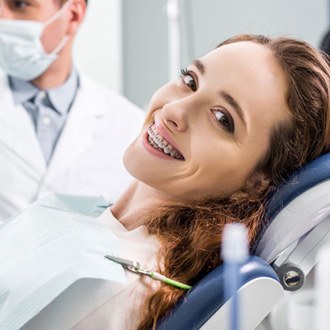 It can be alarming to experience any type of emergency, but when it involves your braces or clear aligners, you might feel like panicking—after all, you don't want your treatment to be jeopardized and your future smile to be in any type of danger! However, keeping a cool head, contacting your trusted orthodontist in Milton, and taking the correct steps will ensure that your smile isn't in any immediate danger and that your orthodontic results are delivered right on schedule.