New Orthodontic Patient Information – Milton, MA
We Can't Wait to Meet You
Are you thinking about visiting Milton Orthodontics to begin treatment for yourself or your child? We're always excited to meet new patients and hope to make each of your visits an enjoyable experience. To get ready for your first appointment, read the information below, so you know what to expect when you walk through the doors; you can also learn about the orthodontic guarantee that helps bring all of our patients confidence in the treatment they receive.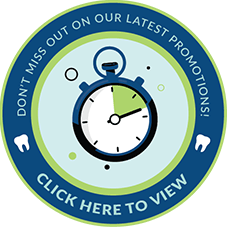 Your First Visit
When you first enter the orthodontic office, you'll be met with a warm greeting from our front office team member. We will ask you to fill out a series of new patient forms if you have not already done so prior to your appointment. This helps us get to know you a bit better as well as your smile goals. Soon enough, you'll get to meet with one of our orthodontists to discuss these goals in more detail. After a brief exam, they'll recommend treatments that they believe will help you resolve you and your family's orthodontic needs.
New Patient Forms
Our forms will ask you multiple questions about the current state of your health and any problems you might have noticed or are currently suffering from. The more information we have at the start of your treatment, the easier it will be to take care of your various needs. You can fill out our forms online by selecting the appropriate link below, which will allow us to check you in as quickly as possible.
Fill Out Child New Patient Forms
Fill Out Adult New Patient Forms

Invest In Your Smile with Our Preferred Plan
Over the years, we've heard countless stories of patients' retainers getting lost, accidentally thrown away, or even eaten by the dog. It happens more often than you'd think! Retainers are a huge part of your orthodontic treatment, and our Preferred Plan helps ensure smiles continue to look perfect long after braces are removed. By becoming a Preferred Plan member, you get replacement retainers up to four times a year, saving thousands of dollars and gaining peace-of-mind in never having to worry about the cost of losing a retainer. Our patients love this treatment option.
Perks of the plan:
Retainers includes + Replacements as Needed*
5 Years of Retainer Checks Included
Post Treatment Take-Home Whitening Kit (ages 16+) to help your new smile SHINE
Option of Clear or Metal Braces
*Co-pays apply
Dental Insurance
We know that it's important for you to save as much money as possible on the orthodontic care that you and your child receive. That's why Milton Orthodontics is a dental insurance-friendly orthodontic office! Most major plans and providers will be accepted, and we'll work with you to help you understand and maximize your benefits. We'll also file insurance claims on your behalf whenever it's necessary. And best of all, we'll do everything we can to keep the process as simple as possible for you! Call us today to get started.
Affordable Financing Available
Every smile is unique. So is every budget. LendingPoint patient financing helps make getting the smile you want for yourself or for your child easy and affordable. Click the link below to check out options for no down payment / low monthly payment plans. Instant decision. Checking your options will not affect your credit score.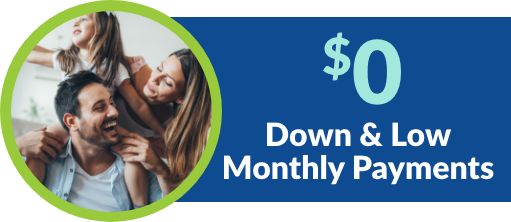 What to Do During Common Orthodontic Emergencies
Calling our orthodontic office should be your first step as soon as you realize that you're in the middle of an orthodontic emergency. While you're on the phone, we can give you some advice that will help you improve the situation and stop the damage from getting worse before we have a chance to examine it. Of course, we want you to feel prepared if the worst happens, so read below to learn first aid tips for getting common orthodontic emergencies under control.
Need Immediate Help? Call Us Send Us a Message
Broken Bracket
It's best to keep the bracket in its intended place if you can, so if it's still attached to the wire, apply a special orthodontic wax to it to keep it against the tooth. A broken bracket can cut or irritate the soft tissues in your mouth, so rinse with salt water to soothe any minor injuries you might have experienced.
Poking Wire
Your goal should be to stop the wire from poking your gums or the inside of your cheeks. You can either move it to a more comfortable spot with a Q-tip or cover it with wax. If you decide to cut the end off (which should only be done as a last resort), use a tissue or something of the like to catch the wire.
Oral Pain & Soreness
It's important to be able to tell the difference between normal soreness and pain that could indicate the presence of an emergency. Regular orthodontic discomfort occurs after the braces are attached to the teeth or whenever they're adjusted; it can be controlled with a soft diet and periodic salt water rinses. You should call our orthodontic office if the pain lasts longer than it should.