Traditional Braces – Milton, MA
Correcting Even the Most Crooked Teeth
Traditional braces are probably the first thing you think of whenever you hear the word "orthodontics," and even today, these time-tested orthodontic devices are continuing to help patients overcome their uneven bites and misaligned teeth. Here at Milton Orthodontics, Dr. Sherman has continued the proud tradition of using braces to treat orthodontic issues now before they lead to more severe issues later. Call our orthodontic office today to schedule an initial consultation for yourself or for your child in order to find out whether traditional braces from our Milton, MA orthodontist are your best option.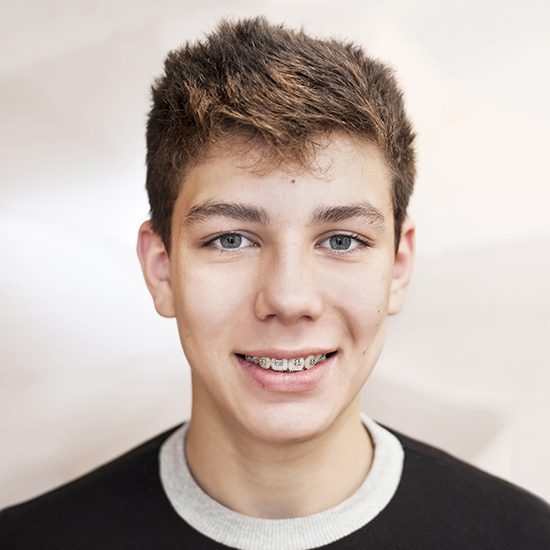 What Should I Expect from Traditional Metal Braces?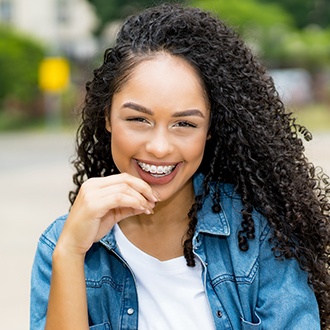 The plan for your traditional metal braces is made after we've completed a comprehensive exam in your mouth to figure out what kind of issues are present. After that, we can set up your next appointment, which is when the braces themselves will be placed. After we've made the necessary preparations to the teeth, the metal brackets are joined to each tooth with bonding material. Once every bracket is in place, a metal archwire is threaded through them; we'll clip off the end of the wire so that it doesn't bother the inside of your cheeks. The final step is to wrap elastic bands around each bracket. Feel free to choose the color of your bands based on your own preferences.
How Long Will I Wear Braces?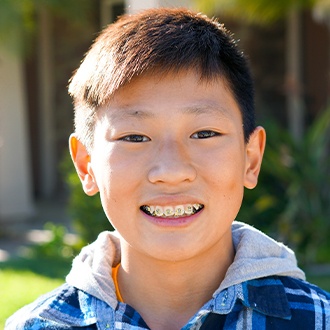 Braces can be worn for as long as three years, but sometimes they can be removed after just a single year. The exact length is different for every patient and depends both on the changes they need to make and the space that's currently available for the teeth to move. During this time, you need to stick to a good oral hygiene routine and perform diligent maintenance of your orthodontic advice in order to make sure the treatment goes according to plan. The final step will be to wear a retainer for six to twelve months so that the teeth don't relapse and become misaligned again.
Do I Need Traditional Braces?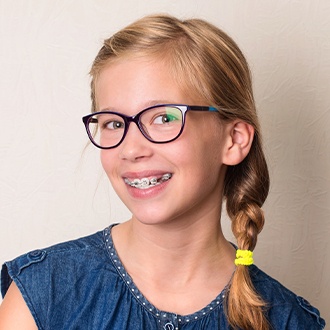 Are traditional braces required, or are there other options that should be considered as well? Dr. Sherman will perform a detailed check of your mouth to figure out how complex the dental issue in question is. Are some of your teeth rotated or crooked? Is your bite misaligned and uneven? These are all issues that can be addressed with traditional metal brackets and wires. Of course, for relatively minor issues, you might want to consider services that require less of a time commitment or don't change your appearance as much. Be sure to ask about all of our highly reliable orthodontic services so you can find the right one for you.
Understanding the Cost of Traditional Braces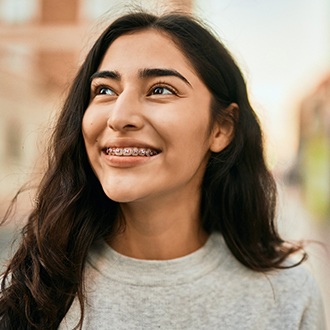 So far, we've covered everything from what to expect with traditional braces to the average treatment timeline. Now, you might be wondering, "But how much do they cost?" Since there are numerous factors that need to be considered – from the severity of your misalignment to your age – there isn't a flat fee. Of course, we are still here to help make understanding the cost as easy as possible for our Milton patients. So, don't hesitate to get in touch with our team directly or read on!
Factors That Affect the Cost of Traditional Braces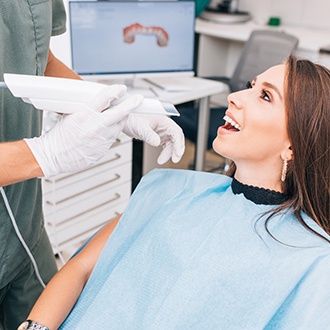 As mentioned above, braces aren't a one-size-fits-all treatment. Before providing you with a price estimate, our orthodontist will need to determine:
What orthodontic issues are present (i.e., overcrowding, spaced-out teeth, uneven bite)
Your age
If any orthodontic devices or accessories are needed, like a space maintainer or elastics
Your compliance with your treatment guidelines
Professional Braces vs. "DIY" Braces: Which Costs More?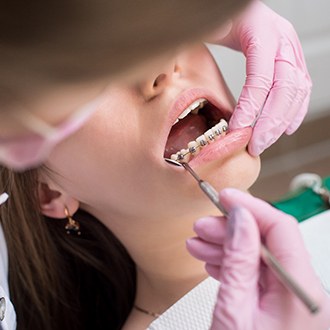 With social media, DIY braces have piqued more and more people's interest. However, using items like rubber bands to address misalignment is both dangerous and costly. To begin, household items contain bacteria and germs that you should not ingest. Furthermore, these methods can move your teeth too quickly, increasing their risk of falling out. In short, the best choice for your smile, your oral health, and your wallet is to get professional braces with a talented, experienced orthodontist.
Does Dental Insurance Cover Braces?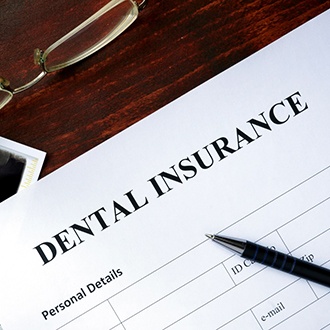 Since orthodontic treatment can realign your bite, making chewing significantly easier, there is a chance that your dental insurance provider will cover a portion of the cost. If you're unfamiliar with your benefits, then use your carrier's helpline or talk to our team during your consultation. We are proud to work with Altus, Anthem BC/BS, Humana, and several others!
Options for Making Braces Affordable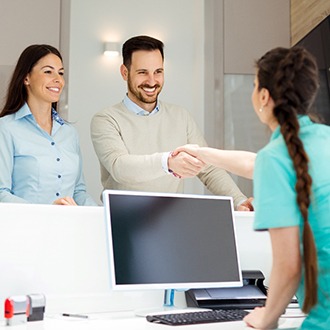 No dental insurance? Don't assume that braces are too expensive. We're proud to offer two additional financial solutions: flexible financing and special offers. While LendingPoint allows you to space out your payments in a way that benefits your monthly budget, our special offers ensure your out-of-pocket expenses are lowered overall. If you'd like to learn more about either of these options or how we can help you save, get in touch!
Traditional Braces FAQs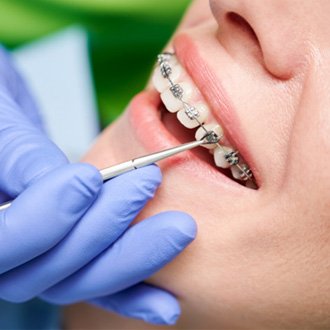 Although we've covered everything from what to expect to factors that influence the cost, you may still have questions on your mind about traditional braces. Fortunately, you're already in the right place! If you'd like to ask our team directly, then you can always give us a call or wait until your consultation. However, if you'd like to learn more in the meantime, then keep reading.
Do Traditional Braces Hurt?
Simply put, orthodontic treatment of any kind comes with some discomfort. The good news is that this means it's working – your teeth are effectively being moved into the desired position! Plus, any soreness you experience, whether it's from the movement of your teeth or the brackets and wires, can be alleviated with an over-the-counter pain reliever. Additional steps can help as well, like placing a cold compress against the outside of your cheek, using dental wax to cover any sharp edges, and eating soft/cold foods.
What Happens After You Get Your Braces Off?
After you get your braces off, it will be time to move onto the next step: your retainer. This small orthodontic appliance is designed to keep your teeth in their perfectly aligned positions, preventing orthodontic relapse in the short and long term. While wearing it as often as possible is a good idea, many patients only need to wear it at night to maintain their perfectly straight teeth.
What Can You Not Eat with Traditional Braces?
While maintaining a varied diet is certainly possible with braces, there are a few things that you should avoid to help prevent an orthodontic emergency. Whole apples, popcorn, and peanut brittle are a few examples. Instead, you should stick to softer, nutrient-dense foods as much as possible, like yogurt, soft fruits, and cooked vegetables. This will prevent your braces from breaking and keep your teeth healthy from the inside out.
Can You Drink Coffee with Traditional Braces?
Good news: braces in Milton won't get in your way of enjoying a delicious cup of coffee! The one thing you should be aware of is staining, however. That's why patients are encouraged to drink it the "smile-friendly" way (i.e., using a straw, sipping on water simultaneously, not adding an excessive amount of cream and sugar).
Why Do My Teeth Feel Loose with Braces?
Many patients get nervous when their teeth feel slightly loose. If you're worried as well, don't be – it's completely normal. The ligaments holding your teeth in place need to loosen in order for your teeth to move into their perfectly aligned positions. Once your braces are removed and your jawbone solidifies your teeth in place, the sensation will subside.