Traditional Braces – Milton, MA
Correcting Even the Most Crooked Teeth
Traditional braces are probably the first thing you think of whenever you hear the word "orthodontics," and even today, these time-tested orthodontic devices are continuing to help patients overcome their uneven bites and misaligned teeth. Here at Milton Orthodontics, Dr. Sherman has continued the proud tradition of using braces to treat orthodontic issues now before they lead to more severe issues later. Call our orthodontic office today to schedule an initial consultation for yourself or for your child in order to find out whether traditional braces from our Milton, MA orthodontist are your best option.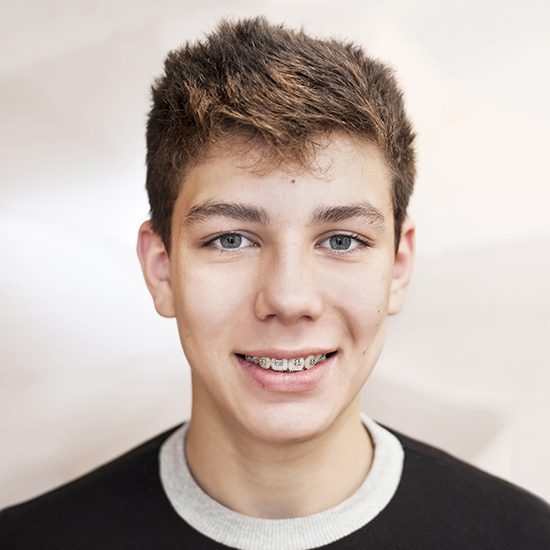 What Should I Expect from Traditional Metal Braces?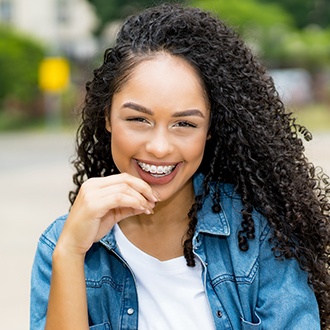 The plan for your traditional metal braces is made after we've completed a comprehensive exam in your mouth to figure out what kind of issues are present. After that, we can set up your next appointment, which is when the braces themselves will be placed. After we've made the necessary preparations to the teeth, the metal brackets are joined to each tooth with bonding material. Once every bracket is in place, a metal archwire is threaded through them; we'll clip off the end of the wire so that it doesn't bother the inside of your cheeks. The final step is to wrap elastic bands around each bracket. Feel free to choose the color of your bands based on your own preferences.
How Long Will I Wear Braces?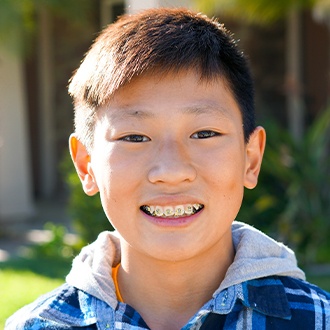 Braces can be worn for as long as three years, but sometimes they can be removed after just a single year. The exact length is different for every patient and depends both on the changes they need to make and the space that's currently available for the teeth to move. During this time, you need to stick to a good oral hygiene routine and perform diligent maintenance of your orthodontic advice in order to make sure the treatment goes according to plan. The final step will be to wear a retainer for six to twelve months so that the teeth don't relapse and become misaligned again.
Do I Need Traditional Braces?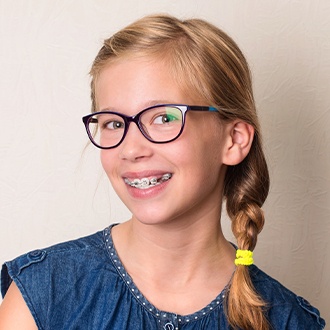 Are traditional braces required, or are there other options that should be considered as well? Dr. Sherman will perform a detailed check of your mouth to figure out how complex the dental issue in question is. Are some of your teeth rotated or crooked? Is your bite misaligned and uneven? These are all issues that can be addressed with traditional metal brackets and wires. Of course, for relatively minor issues, you might want to consider services that require less of a time commitment or don't change your appearance as much. Be sure to ask about all of our highly reliable orthodontic services so you can find the right one for you.