Invisalign – Milton, MA
Enjoy an Improved Smile and No Diet Restrictions
One of the downsides of wearing traditional braces is that you can no longer enjoy certain foods. You also need to make significant adjustments to your oral care routine. Patients with less severe cases can avoid these inconveniences by getting Invisalign clear aligners, a removable option that grants additional freedom throughout your treatment. Call Milton Orthodontics today to learn more about Invisalign and see if you qualify for clear aligners.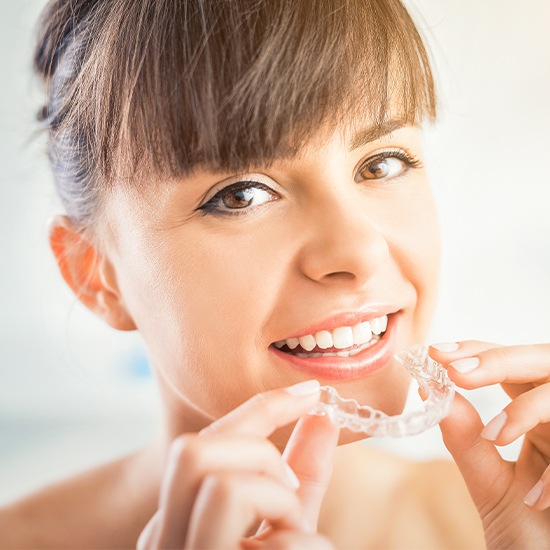 How Does Invisalign Work?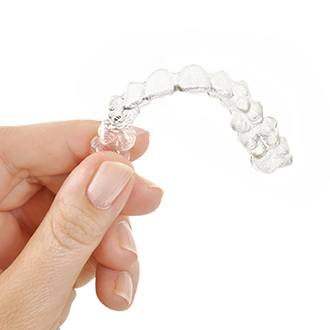 Impressions are taken of your teeth, and a lab uses that information to create multiple alignment trays. Each tray can be considered a different "step" of the treatment; you'll wear each set for about two weeks before moving on to the next one. You need to leave them in your mouth for roughly 22 hours every day in order to make the necessary adjustments. We'll ask you to come in periodically so that we confirm that the treatment is on track. Once you've completed the series, you'll receive a retainer to ensure that the results last.
What to Expect During Your Treatment?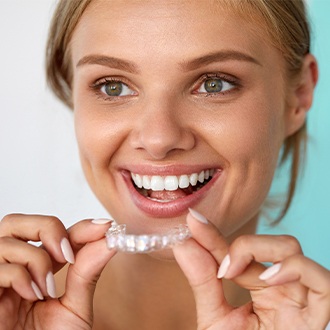 It's important to realize that even though Invisalign is removable, you can't simply take it out of your mouth whenever you want. The aligners need to stay in place for no less than 20 hours every day so that the teeth shift as they need to in order to reach an ideal position. That said, though, you can take your aligners out of your mouth during meals so that you can continue to eat all your favorite foods. You also don't need to work around your orthodontic device while brushing and flossing; you can instead take the aligners out of your mouth and clean them separately.
Who Can Get Invisalign?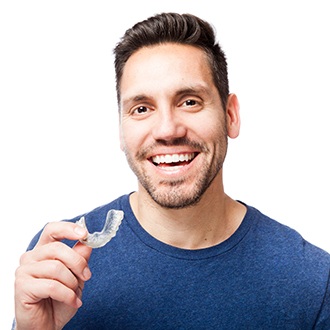 Invisalign is useful for correcting mild to moderate cases of crooked teeth or misaligned bites, but they usually aren't suitable for severe cases. They also don't work as well when it comes to adjusting crooked teeth near the back of your mouth. The treatment is usually recommended for adults and teenagers who have all of their permanent teeth. Younger children and those who lack the discipline to leave the aligners alone for the requisite amount of time each day, however, should probably receive a traditional treatment instead.