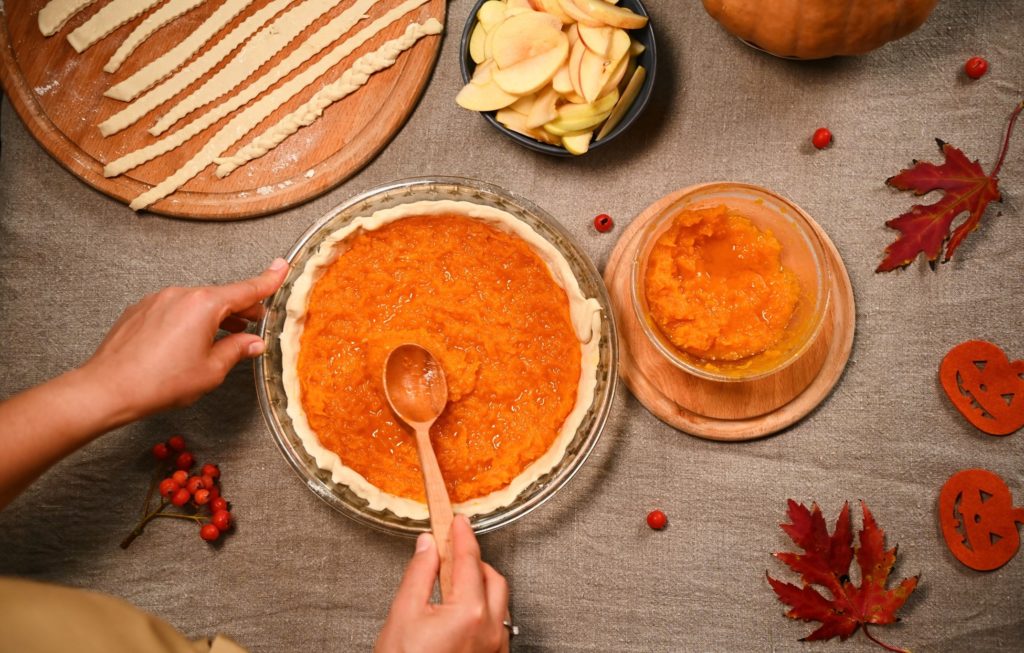 Since hard, sticky, and chewy foods are a no-no with metal brackets and wires, you might need to avoid some of your holiday favorites this year. After all, you don't want a bite into pecan pie or peanut brittle to turn into a sudden orthodontic emergency! The good news is that there are plenty of festive dishes that are both delicious and braces-friendly. With this in mind, keep reading to learn a few holiday recipes to try this season!
Creamy Pumpkin Pie
Are you a fan of all things pumpkin? Good news: its creamy texture makes it the perfect braces-friendly treat! Perhaps even better, it's easy to put together with a pre-made crust. All you need is:
3/4 cup sugar
1 1/2 teaspoons pumpkin pie spice
1/2 teaspoon salt
1 can (15 oz) pumpkin (not pumpkin pie mix)
1 1/4 cups of half and half
2 eggs, beaten
Chocolate Peppermint Brownies
If you love peppermint, then this is the recipe for you! Again, it's super easy to put together and can easily be stored in your fridge to enjoy later! Here's what you'll need:
1 stick butter, melted and cooled slightly
1 cup sugar
2 eggs
2 tablespoons strong brewed coffee, at room temperature
2 teaspoons peppermint extract
3/4 cup flour
1/2 cup cocoa powder
Pinch of Kosher salt
Peppermint extract to taste
Note: the key to making this recipe braces-friendly is using peppermint extract instead of crushed candy canes or peppermint bark.
Festive Sugar Cookies
Sugar cookies are a holiday staple! As a result, there are often pre-made options you can get at your local store. Otherwise, you can make your own with the following ingredients:
1 teaspoon baking soda
1/2 teaspoon baking powder
1 cup butter, softened
1 1/2 cups white sugar
1 egg
1 teaspoon vanilla extract
Strawberry Santas
Strawberry Santas aren't just incredibly festive, they are also lower in added sugar, making them especially braces-friendly. Simply grab some fresh, soft strawberries and add a dollop of whipped cream for the hat – it's that simple! You can also personalize your Santa with chocolate sprinkles and other fun toppings (as long as they aren't crunchy, like almonds).
The holiday season is jam-packed with festive treats that only come around this time of year. The good news is that you won't have to miss out on all of them because of your orthodontic treatment! Simply opt for soft, braces-friendly options instead!
About the Practice
With an experienced, highly-trained, and talented orthodontist leading our team, Dr. Dennis Sherman, patients can turn to Milton Orthodontics for everything from minor misalignment to severe overcrowding. In addition to offering personalized treatment plans and a wide range of teeth-straightening solutions, we prioritize patient education to make your time with braces as seamless and enjoyable as possible. If you have a question about what you can and can't eat during your orthodontic journey or would like to schedule an appointment, don't hesitate to visit our website or call (617) 698-8883.