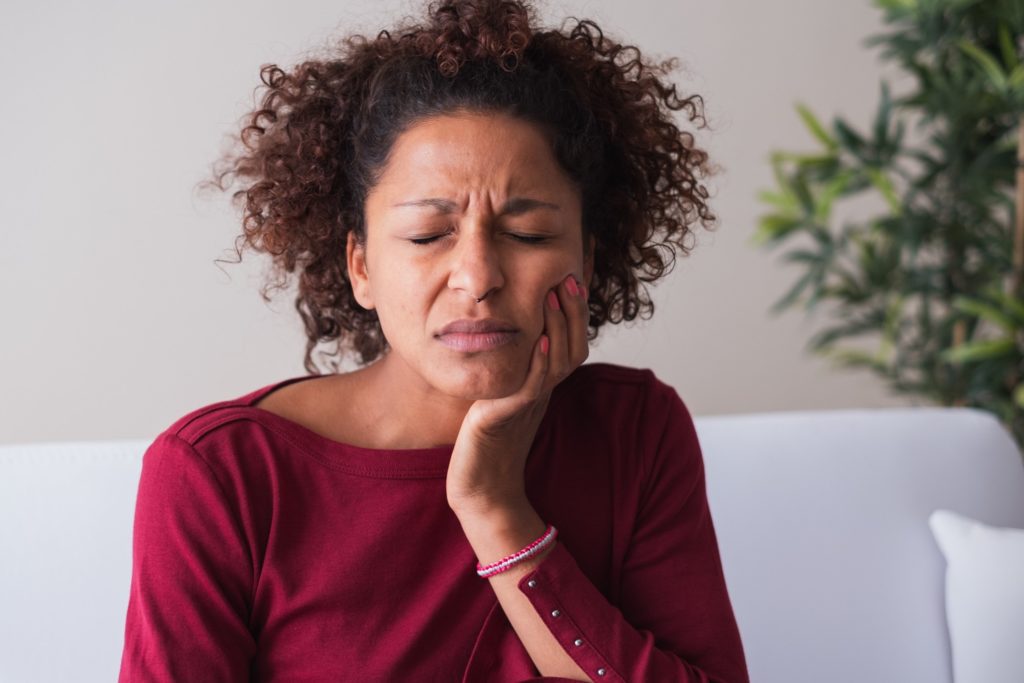 Have you developed mouth sores more consistently now that you have braces? While this is completely normal, they can cause quite a bit of discomfort. Naturally, you want to alleviate the soreness as quickly as possible. To learn how to manage mouth sores with braces and help prevent more from developing in the future, keep reading!
3 Tips for Managing Oral Sores with Braces
If you currently have an oral sore, then naturally priority number one is to help it heal. Here's how to accomplish that:
Rinse with salt and warm water – Salt and water are two household staples that make a natural disinfectant when combined. Simply dissolve some salt in a cup of warm water and rinse with the solution for 15 seconds or so. This simple step will help kill bacteria and prevent infection.
Avoid eating acidic foods – Acidic foods will irritate the wound, causing a spike in discomfort. So, avoid tomatoes, marinara sauce, lemons, and the like until it heals.
Take an over-the-counter pain reliever – When all else fails, an over-the-counter pain reliever should help ease any soreness you're experiencing.
3 Tips for Preventing Oral Sores with Braces
Naturally, you want to prevent oral sores from developing in the first place. Here are a few best practices to help:
Brush and floss consistently – One of the best ways to keep your mouth sore-free is by keeping it clean. So, make sure to brush and floss after each and every meal.
Drink plenty of water throughout the day – Dry mouth can increase your chances of developing a mouth sore, which is why it's a good idea to keep a bottle of water with you at all times.
Cover the sharp edges of your braces with dental wax – To protect your lips, gums, and the soft tissue in your mouth, use some orthodontic wax to cover any sharp edges of your braces.
A Few Additional Ways to Keep Your Smile Happy and Healthy
Keeping your smile in pristine condition is crucial during orthodontic treatment. After all, you won't achieve the results you desire with decayed teeth and infected gums! Fortunately, there are a few best practices that will help prevent that from happening. To begin, make sure to implement a solid oral hygiene regimen, like brushing twice a day and flossing daily. Secondly, follow all of your orthodontist's instructions, including the dietary restrictions provided. Lastly, avoid unhealthy habits, like smoking and eating sugar in excess.
Now you know how to manage and prevent oral sores effectively! For more tips on how to manage life with braces, talk to your orthodontist.
About the Practice
With our talented team at his side, Dr. Dennis Sherman loves helping patients achieve healthy, happy, and beautiful smiles at Milton Orthodontics. From traditional braces to Invisalign clear aligners, our team offers a wide range of treatment options to accomplish this goal. Plus, we utilize state-of-the-art dental technology and have several affordable payment options available. If you have a question about life with braces or you'd like to schedule an appointment to find out if you're a candidate, then don't hesitate to schedule an appointment via our website or by phone at (617) 698-8883.