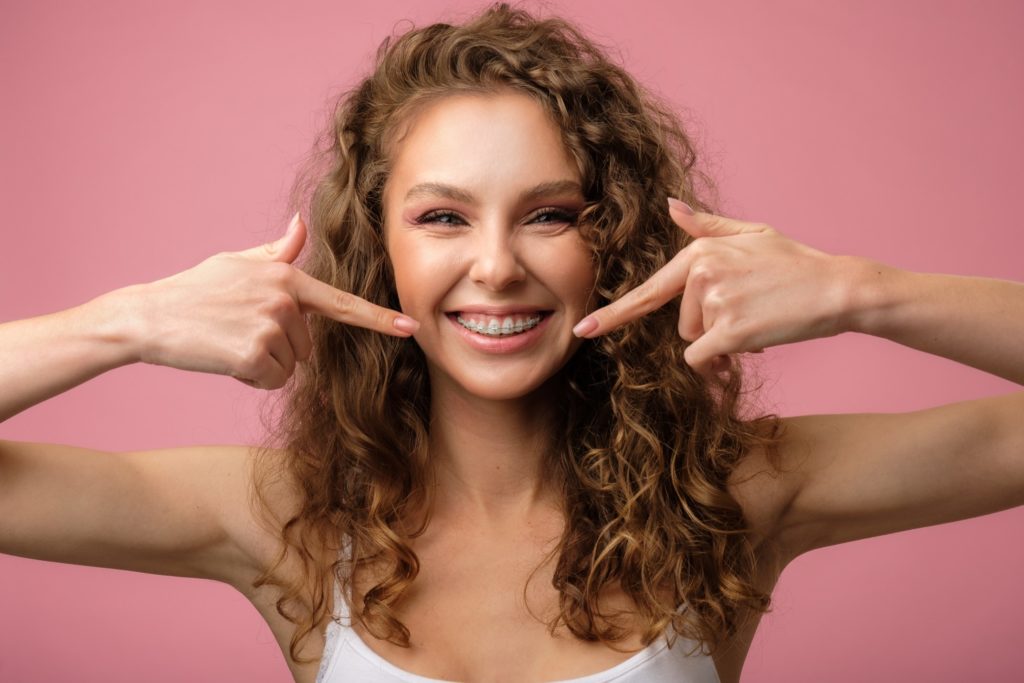 Did you just get your braces? Congratulations – you're a big step closer to the smile of your dreams! With time, you'll barely realize they are there. At first, of course, that's not the case. Luckily, you can make the transition much more seamless with these helpful tips on navigating your first week with braces.
Tip #1: Gather All Your Supplies
You know what they say, "If you stay prepared, you don't have to get prepared." One of the best things you can do after you get braces is keep a little bag with all of the necessary supplies on hand. Some staples to include are a travel-sized toothbrush so you can brush your teeth on the go, floss so you can remove food particles and debris from between your teeth, and dental wax so you can cover any sharp brackets or wires.
Tip #2: Be Careful What You Eat
When you first get braces, your teeth may feel a bit sore. Therefore, it's best to avoid hard, crunchy, and sticky foods that require extensive chewing. Whole apples, popcorn, and peanut brittle are just a few examples, especially since they can increase your chances of breaking a bracket or wire. Ultimately, it's best to stick to soft, nutrient-dense foods, like oatmeal, soup, yogurt, and applesauce.
Tip #3: Rinse with Salt and Warm Water
Mouth sores are quite common with braces, especially as your mouth adjusts. Fortunately, you can help prevent them by doing your best to keep your mouth clean. In addition to brushing and flossing regularly, try rinsing with a mixture of salt and warm water a few times a day. This natural disinfectant is easy to put together and incredibly effective!
Tip #4: Continue to Practice Good Dental Hygiene
Good dental hygiene is essential, especially when you have braces. After all, the last thing you want is to deal with a painful toothache right after starting your orthodontic treatment! To prevent that from happening, make sure to brush your teeth and your braces thoroughly after each meal. You should also floss at least once a day to remove food particles, plaque, and debris from between your teeth. Getting a dental checkup and cleaning every six months and avoiding unhealthy dental habits, like nail-biting, are also important.
The first week with braces will naturally come with some adjustments to your diet and lifestyle. Don't worry – it won't be long before you barely notice they are there!
About the Practice
For well over 30 years now, Dr. Dennis Sherman has provided world-class orthodontic care to patients looking to straighten their teeth and enhance their smiles. He earned his dental degree before completing advanced training in orthodontics at the Tufts University School of Dental Medicine. Today, he remains an active member of several notable organizations, including the American Dental Association and the American Association of Orthodontists. If you want to learn more about life with braces or you want to schedule a consultation, then visit his website or call (617) 698-8883.