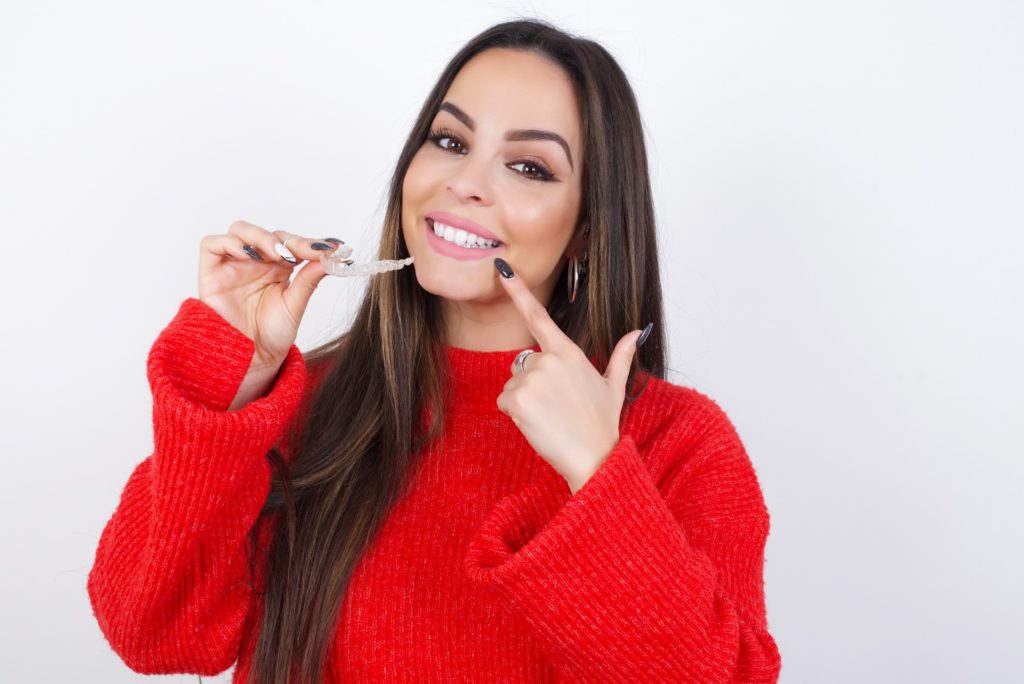 At the beginning of your treatment, your orthodontist will provide you with the specifics, from how many trays you'll need to how long the entire process will take. Of course, these details aren't set in stone; you can fall off-track with your original Invisalign treatment plan if you don't implement the right best practices. If this happens to you, don't get discouraged. Instead, keep reading to learn five must-know tips for preventing that from occurring in the future!
#1. Use Invisalign Chewies
To gradually guide your teeth into their properly aligned positions, your trays need to be placed snugly against your teeth. To ensure they are, ask your orthodontist for a "chewie." To use it, you simply bite down on it after putting the aligners in your mouth. Doing so will ensure that they are in the right place and prevent "halos," which are the empty spaces that happen when they aren't on correctly.
#2. Meet Your 22-Hour-a-Day Wear Time
Meeting the 22-hour-a-day wear time is essential. After all, the aligners only work when they are in your mouth. So, you should limit your time without them to just when you're eating, drinking anything other than water, and brushing your teeth. A good routine to get into is 15 minutes for breakfast, 30 minutes for lunch, and 45 minutes for dinner. The remaining time can be dedicated to cleaning your teeth and your aligners.
#3. Take Really Good Care of Your Trays
Who wants to wear stained, gross-smelling trays? To keep yours in tip-top shape (which consequently encourages you to keep wearing them!) make sure to implement a solid oral hygiene regimen. That starts with brushing and flossing after each meal and extends to getting a dental cleaning every six months. You should also use your toothbrush to gently brush your aligners. If they start to discolor or smell, then use the cleaning crystals to give your trays a deeper clean. To meet your wear time, soak them while you're eating one of your meals.
#4. Keep Your Aligners in a Protective Case
Wrapping your aligners in a napkin may seem convenient at the time, but this bad habit can result in them accidentally getting thrown away or misplaced. Since this will quickly prevent you from meeting the recommended wear time, it's of the utmost importance that you always place them in their designated storage case when they aren't in your mouth.
#5. Switch Your Trays on the Right Day
While some patients are asked to switch their trays every seven days, others do so every 10 or 14 days. Keeping up with this schedule is crucial – your results depend on it! If you're having trouble remembering, try setting a reminder on your phone. You can also get the Invisalign app, which will send you reminders when it's time to change your aligners.
Falling off-track with your Invisalign treatment timeline can be discouraging. Fortunately, you can use the above tips to prevent it from happening again in the future!
About the Practice
At Milton Orthodontics, our highly experienced orthodontist and exceptional team are here to make your Invisalign treatment as smooth and enjoyable as possible. If you fall off-track with your original treatment time, then we will share all of our tips and tricks to help you achieve the smile of your dreams as quickly as possible. If you have a question about life with Invisalign or you'd like to schedule an appointment, don't hesitate to visit our website or call (617) 698-8883.