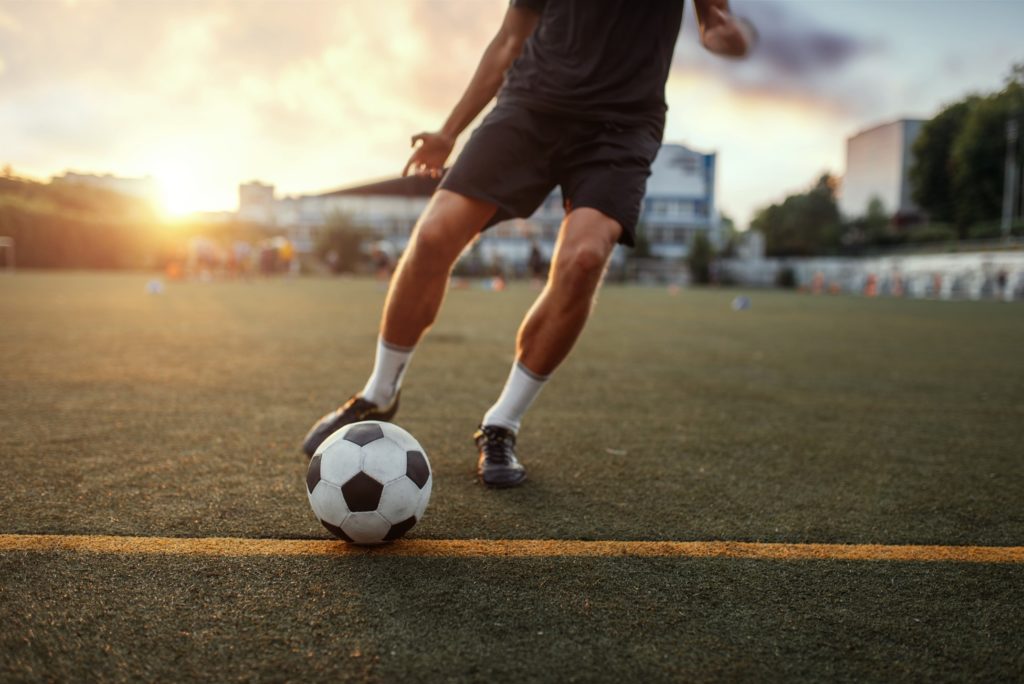 Do you participate in a school sport? Do you and your friends enjoy playing a pick-up game of soccer on the weekends? Maybe you're a professional athlete and your livelihood relies on your ability to play. Whatever the case may be, braces won't stand in your way! In fact, undergoing orthodontic treatment can provide you with a smile you are proud to show off when you cross the finish line, score a touchdown, or make a goal. To learn how to protect your braces (and your teeth) during sports, read on.
Athletics and Orthodontics: How To Keep Your Teeth Safe
Preventing a dental emergency is important, especially if you have braces. After all, the last thing you want is to fall off-track with your treatment plan because of a loose bracket, broken wire, or damaged tooth. For this reason, it's essential that you:
Opt for water instead of sports drinks, which are often high in sugar.
Wear a mouthguard when you play (even if it's a non-contact sport).
Avoid foods on your dietary restrictions list, like hard, sticky, and sugary treats.
Implement a solid at-home oral hygiene routine.
Visit your dentist every six months for a checkup and cleaning.
Avoid unhealthy dental habits, like chewing on ice.
What to Do If You Experience an Orthodontic Emergency
The above best practices will significantly lower your chances of experiencing an orthodontic emergency. Sadly, however, they aren't entirely preventable. Priority number one is to assess the situation. If you're bleeding uncontrollably, having a hard time swallowing, or have a fractured jaw, then you should call 911 or head to your nearest ER immediately. If you're okay, with the exception of a broken bracket, loose wire, or tooth-related injury, then getting in touch with your orthodontist is the best course of action. From there, they can take a look at your mouth and determine what's needed to get your treatment back on track.
Whether sports are a stress-relieving outlet or your livelihood, it's natural to be hesitant about getting braces. After all, you don't want your orthodontics to throw off your performance. Luckily, you won't have to worry about that. A few weeks into your treatment, you'll hardly know they are there!
About the Author
In his 30+ years of experience, Dr. Dennis Sherman has helped countless athletes correct misaligned teeth and poor bites. With cutting-edge technology, personalized treatments, and years of training, he knows what it takes to keep your teeth healthy, happy, and safe throughout your time with braces. If you have any questions about what you can and can't do with braces or simply want to schedule an appointment, don't hesitate to get in touch with our team via our website or by phone at (617) 698-8883.